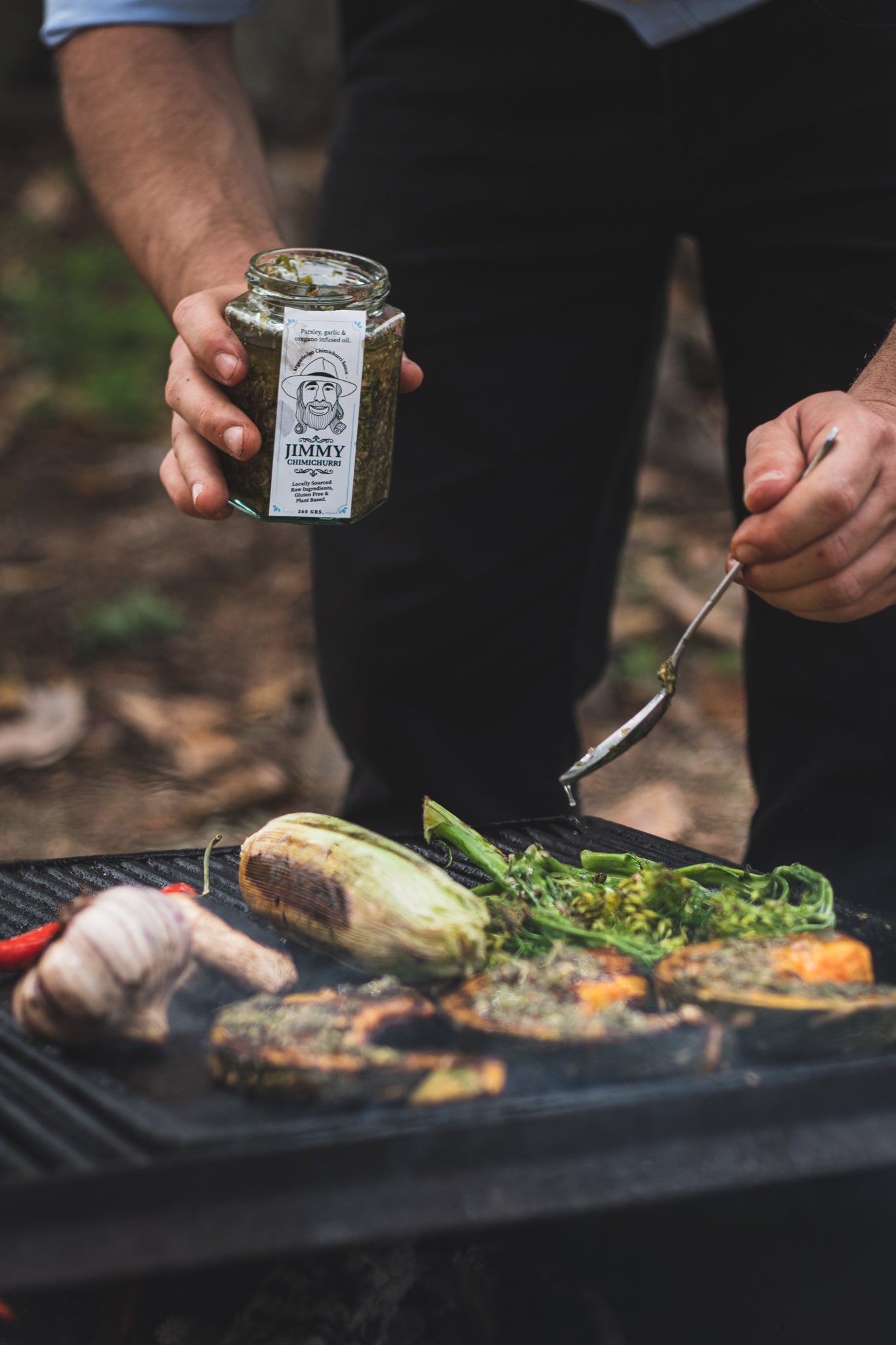 Hello! Let me introduce myself.
My name is Jimmy Chimichurri and I am here to help you :)
Why? Because food is my passion and I think we all deserve to treat ourselves well. I specialise in fire cooking, most of all, in the traditional Argentinian asado (BBQ style meat cooking) but I am open minded and I can adapt myself to almost any kind of home meal prep.
One thing is for sure, I guarantee making your food something to talk about. It doesn't matter how ordinary your dish is, Ill help you giving that special touch you are looking for.
Buy now
Regular price

Sale price

$15.00 AUD

Unit price

per
Jimmy's chimichurri recipes
Roasted meats

Add chimichurri sauce on top of roasted meats. This way, you will give your meat the perfect flavour.

Chimichurri pasta

Boil your favourite pasta and then add chimichurri sauce. Stir well and enjoy :) Easy recipe to satisfy your hungry needs.

Sourdough bread

Perfect for an antipasto platter before dinner or a quick snack in case you are in a rush.

Roasted potatoes

Chimichurri sauce is great to add to roasted potatoes. Simply cut the potatoes in the desired size, add chimichurri, mix well, bake for 30 minutes, take out and enjoy. Simple but effective.

Veggie burgers

If you want to make a veggie burger special, add chimichurri as a condiment and your dish will change completely :)

Quinoa salad

Choose your favourite quinoa salad recipe and add chimichurri as a dressing. Rich, garlicky and herbal.

Pizza with chimichurri! Yummy

One of our favourites. Yes, you are seeing clear. You can add chimichurri on top of your pizza!!

BBQ Sausage

One of the most popular dishes for chimichurri sauce. Basically, the sauce was invented to use for chorizo (sausage). Cook your sausage in the grill, grab a soft baguette and add chimichurri. Please do it...